WE ARE YOUR IMPORT PARTNER
AT HOME ON THE OCEANS   FOR 24 YEARS
Do you trade over great distances and need a partner you can rely on? Do you prefer a personal clerk and not a hotline? Do your suppliers prefer contacts who speak their national language?
Then your shipment is in the best of hands with us.
Thanks to our global and area-wide network, we are represented in the main ports of the world and work out your tailor-made logistics concept for you. We offer you a wide range of services in sea freight logistics, ensure that handling is stress-free for you and are at your side with our experience at all times.
Our services – your advantage:
worldwide imports by sea freight

Main relations: Asia, North America, Russia and the Mediterranean area

several departures per week from the main ports of the world

complete freight containers (FCL – full container load)

General cargo (LCL – less than container load)

Consolidation of goods (buyers consol container)

Door to door service, from the sender to the recipient

electronic customs clearance ATLAS (AEOF certified)

Fiscal representations in Antwerp and Rotterdam

Cover for your transport insurance

Electronic IT connection to the arrival ports
Would you like to find out more about our service? We look forward to your call.
Personality is very important to us.
WE ARE ALSO AVAILABLE IN THE AIR WORLDWIDE FOR YOU.
* Fast and flexible * – these are the advantages of air freight.
Thanks to our global and extensive network, we can offer you transport solutions that are individually tailored to your needs.
Whether small shipments or charter, whether from airport to airport or from plant to plant, we will find the optimal route for you, take care of all the formalities and ensure that your shipment arrives promptly and safely.
Our services – your advantage:
Document service

Electronic customs clearance

Direct shipments to and from all customs airports worldwide

Partial and full charter traffic

Door-to-door express delivery
Are you interested? Talk to us personally.
We look forward to you
Are you expecting Termigut from China and neither sea freight nor air freight are an option? With a term of 18-20 days, we have the happy medium for you. Reliable and fast, the perfect alternative. We organize the shipment from China to Germany for you. FCL or LCL, we offer both options.
Your benefits at a glance:
Time savings compared to sea freight

Lower delivery costs compared to air freight
Planning security through weekly departures from all main train stations in China
Preliminary runs for collection from the factory possible
On-carriage to your warehouse or to your customer is possible, also to the European region
Customs processing in the country of departure and destination
We were able to convince you of this alternative solution and do you have any questions? Please contact us by phone. We take the time to answer your questions in detail.
WE WILL HANDLE YOUR ROAD TRANSPORTATION.
As a global service provider, we have a comprehensive network structure on various continents for road freight transport. We offer individual and cost-effective solutions based on the weight and volume of your goods.
Regardless of the size of your shipment, we offer you individual and flexible transport solutions for groupage, freight consolidation and partial and full truck loads.
You can count on us for individual route planning to known and unknown destinations.
We also offer a wide range of accompanying services such as transport monitoring, insurance policies and customs services according to your requirements.
The entire import service from one source. Smooth customs clearance saves time and money.
We would be happy to provide you with advice and assistance here as well. As an authorized economic operator (AEOF since 2014), we have the know-how and offer security across the board. When goods are imported from a third country, they must be cleared under customs and tax law before they can be released for free movement.
We prepare your customs declarations for you in advance (nationwide) so that nothing stands in the way of customs clearance. An important factor for you to avoid unnecessary costs.
Our services:
Import customs clearance for free circulation

apply for and check an EORI number

early examination of import documents

NCTS transit procedure temporary custody

Advice on customs issues

Pre-calculation of import duties

Return goods handling

Fiscal Representation
We are happy to offer you this service as well, thus completing our service. The complete package for you! If you have any questions, please do not hesitate to contact us about import customs clearance.
With us you will reach your goal. Follow-up scheduling is the last, but still an important part of your import shipment.
From the terminal to the warehouse – no problem for us. Depending on the urgency of your goods, we will schedule your shipments. Regardless of whether it is sustainable, fast or inexpensive.
You decide if, when and how.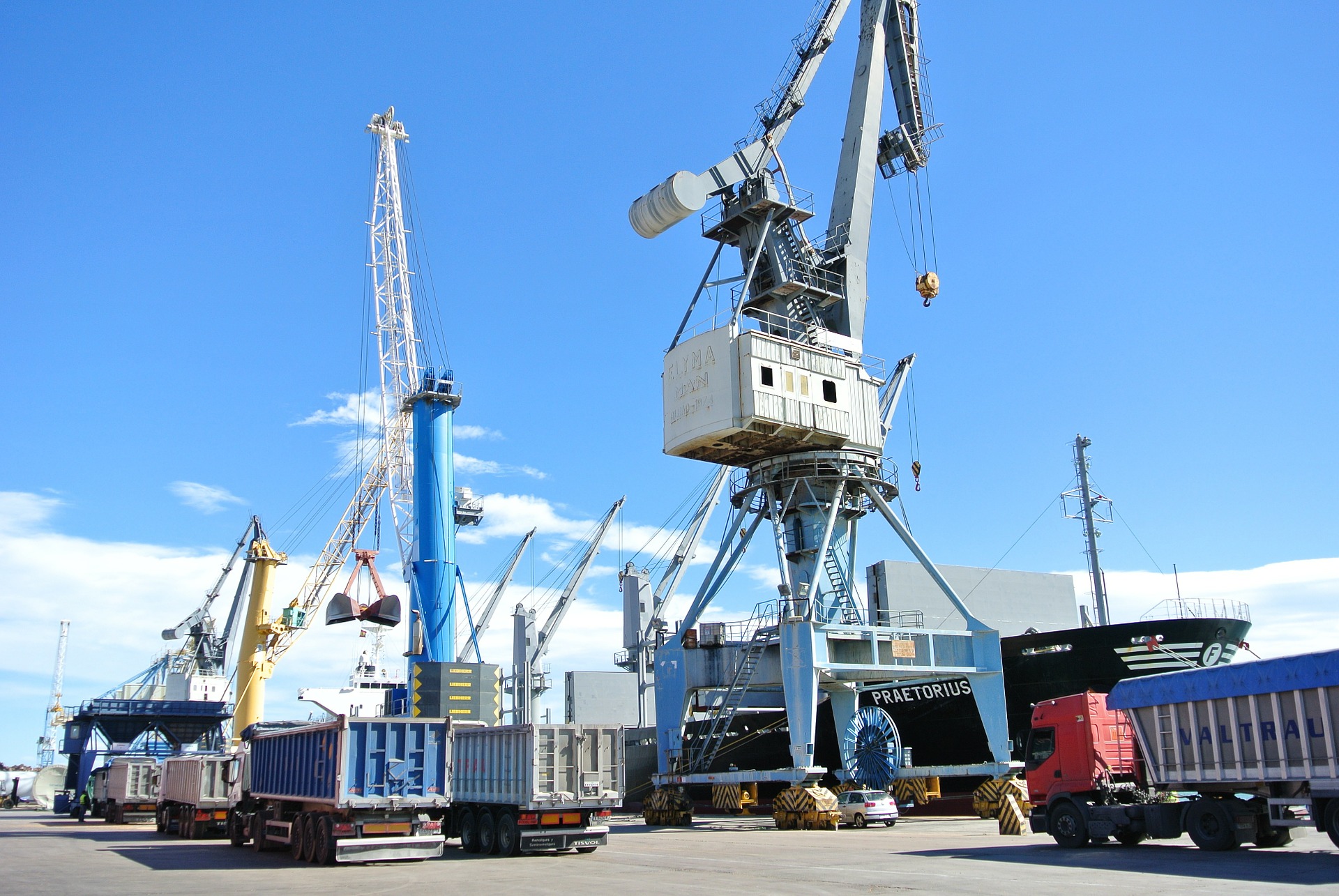 Your goods are in a hurry and need to get to their destination as quickly as possible?
We are happy to plan your FCL and LCL shipments by truck.
The trucks we use are all equipped with GPS devices and can be tracked at any time.
Your goods are too heavy for the road, but are still in a hurry? Sensitive goods require a safe follow-up option?
We load your full containers (FCL) across the entire German rail network to the destination station. The final delivery to your warehouse takes place in the last section by truck.
Is your final destination near a navigable waterway? Do you prefer inexpensive and climate-friendly follow-up planning?
We plan your full container (FCL) in combined transport from the terminal to your final destination.
Are you interested In our services?
Send us your contact details and your contact person in our responsible department will get in touch with you as soon as possible.
Address
Bataverstraße 15
47809 Krefeld